Editor: Stavros Perivolaris | Photographer: Yacoub Chakarji
Alinka, one of the most talked-about DJs at the moment, is about to get off in our country for the first time, at Reworks Festival. We took the chance and contact her to get short and as concise as possible answers. Grown in intense places with multiple musical influences, she didn't hesitate to discover a new world, which changed her own "world"!
What was the experience that led you into the electronic music scene?
I grew up in Chicago so I heard electronic music for the first time on the radio as a child but I didn't know very much about what I was listening to or the history of it until I went away to University a few hours away from the city in 1999. I had a chance invite from a friend to go to this club called Orchid when we first arrived at school, and that night I had the best night of my young life, and ended up going there three nights a week and meeting all my new friends there. From then on I became obsessed with dance music and spent the whole year listening to DJ's, buying music, and going to raves and clubs. At the end of the year, I quit partying and went back to Chicago and worked all summer at a swimming pool, passing out flyers for rave promoters and started collecting records. In August I got my first pair of technics and a pioneer mixer, went back to school and pretty much stopped going to class, started playing records all day and night and six months later I got my first gig at that same club and it all grew from there.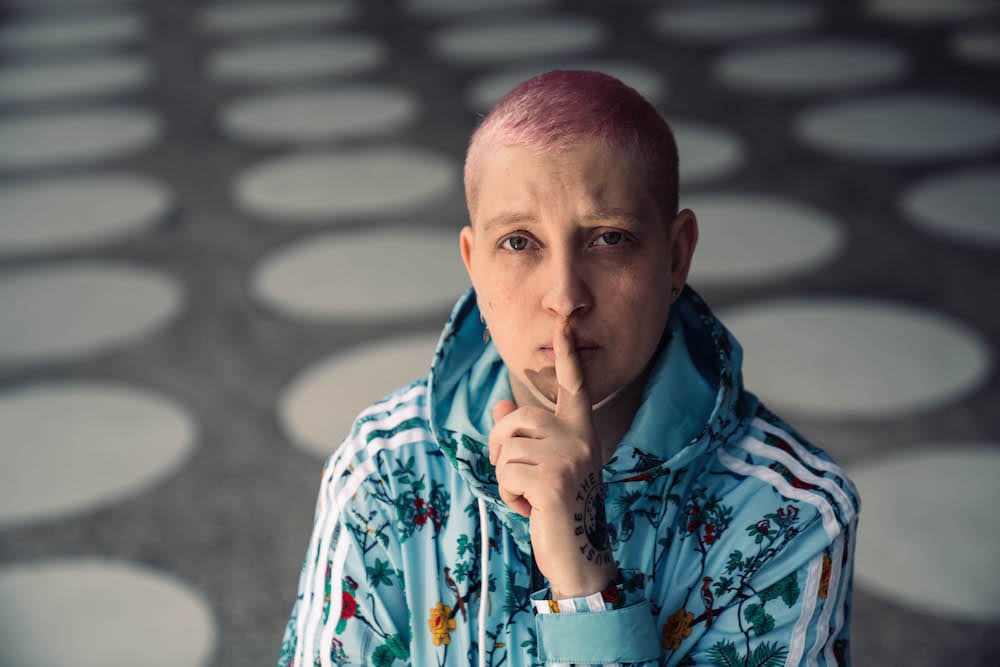 Looking into your career and your improvement, there must be something in you that you keep real – unique. Which is that special feature you want to keep in your live sets?
I think I'm very much a Chicago DJ when it comes to my mixing style, and that's something I'm very proud of and cherish. I grew up around some of the best DJ's in the world, and they always took a lot of risks and were very technical. You had to really prove yourself to stand out and keep up. You're always challenging yourself and mixing constantly. That's something I hope to never lose in my sets.
First time in Greece, playing in Reworks Festival in Thessaloniki. How do you feel about playing in the biggest electronic music event in the country?
I'm so excited! It's hard to put it into words really. I have many friends from Greece and they're so kind and welcoming. I've always wanted to come to Greece, and it's an honor to play at Reworks Festival, the lineup is so incredible. I'm really looking forward to catching some of my friends play as well.
There are many people that are going to see you playing for the first time. How would you describe your sound?
Honestly, I play a bit of everything, house/techno/electro/Italo etc. I just really love music so I'm not sure I can ever be put in a box. I basically play tracks I would want to dance to if I was in the audience, so I can only promise that you won't be bored and we will have some fun.
What are your plans after Reworks Festival? Will we expect something musically fresh from you soon?
You can always expect something fresh from me! I'm always working on new music, and have some exciting gigs in the works. I've got a few solo releases coming up, and some more collaborations with my partner in crime Shaun J. Wright on our label Twirl Recordings. We've also signed a lot of new material from other artists for Twirl, which we're very excited about releasing this year.
---
[icon name="info-circle" class="fa-2x" unprefixed_class=""]
Reworks Festival 2018
International Music Festival & Reworks Agora – Forum of projects & Ideas
20-23 September
Thessaloniki, Greece
Reworks Festival, the sun-filled music gathering that takes place in Thessaloniki, Greece every September, is happy to welcome a wonderful selection of artists for its 14th edition.
Tickets & Ticket Packages available online: www.reworks.gr/en/tickets
Ticket & accommodation packages are available via Festicket.com: goo.gl/2SY5WV
More artists and activities around Reworks 2018 will be announced soon!
Find More:
www.reworks.gr
Alinka: 
https://www.residentadvisor.net/dj/alinka

https://www.facebook.com/alinkamusic/
Twirl Records:
https://www.residentadvisor.net/record-label

https://www.beatport.com/label/twirl-recordings