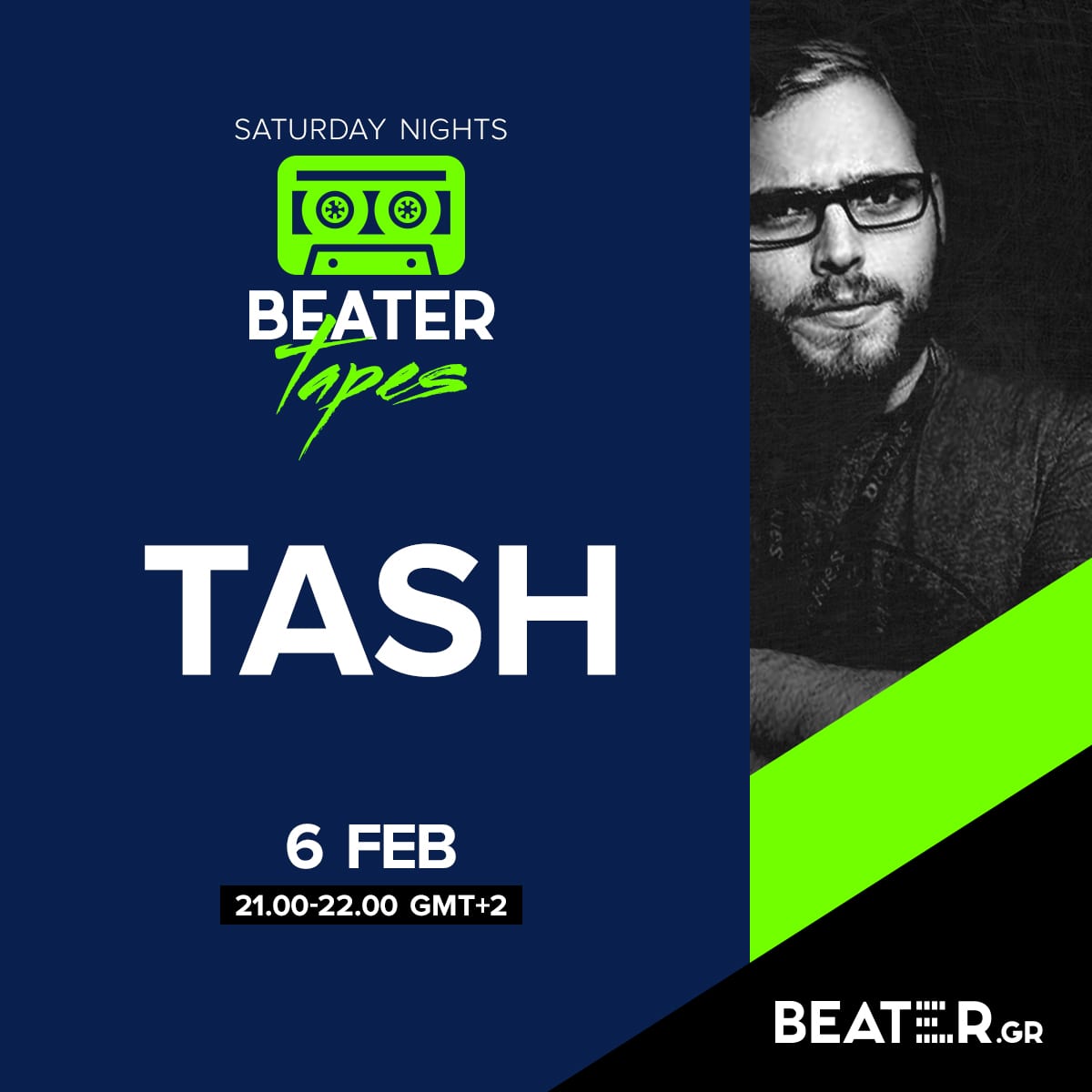 Το δεύτερο Beater Tape, που γίνεται με αφορμή τα 7 χρόνια της Movement Recordings, επιμελήθηκε,ο ιδρυτής της δισκογραφικής εταιρίας, Tash (κατα κόσμον Τάσος Παπαγιαννούλης), αποκλειστικά και μόνο για τον Beater.gr! Το mixtape θα παιχτεί στον αέρα του Beater.gr το Σάββατο 6 Φεβρουαρίου στις 21:00, ενώ το party της Movement θα λάβει χώρα στο Block33, το επόμενο Σάββατο, με εκλεκτούς καλεσμένους τους Agents of Time!
Διαβάστε επίσης: 7 χρόνια Movement Recordings!
Tash Bio:
Tassos Papagiannoulis is the man behind Tash alias. Born & raised in the city of Veria (GR) in 1984, Tash grew up surrounded by music & arts playing a big role in his growing times! His 1st DJ experience came in the late '90s, withhis first touch on MK2 Turntables, recording his first mixtapes! In the early '00s, Tash got attracted by the 'progressive' genres of that time & started collecting & spinning his very first House, Techno &Prog/Breaks, during his 1st residency in Mojo (Veria '01-'03). At the epilogue of his residency, he met Stage Van H, his dutch partner-in-crime and moved in Thessaloniki, launching together the DJM Productions in '05, responsible for major Dance Events in top Clubs, next to important pioneers of the global Electronic Music Industry, while at the same time he started his first experiments in his home-studio !!
In 2008, Tash & Stage Van H dropped their debut Album CD entitled 'Movement' (house/prog/electronica), launching their own imprint, Movement Recordings which later became one of the most innovating Labels based in Greece. His Discography so far includes 1 Album, more than 30 appearences on Compilations, 5 to compile, and more than 90 Singles/EP releases, often seen in Top20 Selling Charts on Beatport well as on playlists of top Players of the Electronic Dance Music Industry – including Hernan Cattaneo, John Digweed, Nick Warren, Guy J, GuY Mantzur, Dave Seaman, Sander Kleinenberg, Armin Van Buuren, Andy Moor, Danny Tenaglia, Cid Inc, Darin Epsilon, ao.., – and established Tash as one of its main Greek Representatives in the worldwide electronic music industry.
His diverse DJ Sets – varying from Deeper Tech House, to Progressive, up to Techno – have been aired on radios worldwide, while he's been headlining on major events & festivals like: Amsterdam Dance Event (NL), Fusion Festival (DE), Ozora (HU) &SeeMe (BG) to name a few. At the same time he performed in top clubs, incl.: Ministry Of Sound / Gallery (London), Café D'Anvers (Antwerp), Cat & Dog (Tel Aviv), Marx (Luxembourg) and other major clubs in UK, Netherlands, Austria, Belgium, Germany, Romania, Poland, Bulgaria, ao. sharing the decks with important artists such as: HernanCattaneo, Guy J, Nick Warren, Guy Mantzur, Minilogue / Sebastian Mullaert, Lutzenkirchen, D-Nox&Beckers, Quivver aka John Graham, Ramon Tapia, CidInc, Spektre, Khainz, Kasey Taylor,Gabriel & Dresden, Tiesto, Andy Moor, ao.
Nowadays, Tash gets super-active in the studio, with some hot collabs to come up and then focusing on his 1st solo album to come up in 2016, besides next shows in Greece, Portugal, UK, Belgium & Netherlands as well as his debut South America Tour to come up in March 2016, so keep an eye on him!
LINKS:
http://www.tash.euhttp://facebook.com/djtash1https://soundcloud.com/djtash
https://classic.beatport.com/artist/tash/38941